We have what you are looking for
Description
Technical data
Composition
Cause of failure
Mounting
Description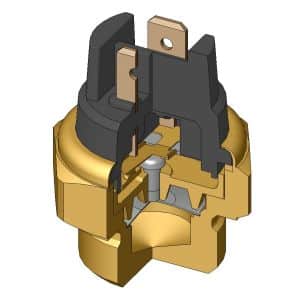 This switch is mounted in the cooling circuit, usually at or near the radiator, and operates with the temperature variation. There are two types of switch:
Alarm Thermocontacts

Fan Thermocontacts
Alarm Temperature Switch
Is a system which performs a control of the engine temperature. Informs the driver of a wrong engine temperature by activating a light signal, located in the dashboard, when the engine exceeds the calibration temperature.
Fan Temperature Switch
Monitor the engine operation temperature

Connect / disconnect the radiator fan in order to control the engine temperature

Achieving optimum engine performance
Technical data
Composition
Cause of failure
Mounting
DO YOU WANT MORE INFORMATION?