FAE launches the new COX7 Oxygen Sensors catalog with 47 references from the new Air Fuel Ratio family with 16.5 million applications.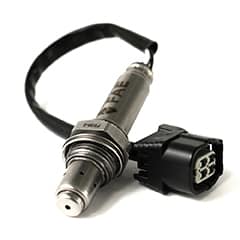 After FAE has dedicated more than twenty years to the design and manufacture of Oxygen Sensors, we have taken advantage of the most important fair in Europe, Automechanika Frankfurt, to present our AFR (Air Fuel Ratio) sensors. Until now, the 4-wire probes measured whether the air/fuel mixture was rich or lean, the new AFR oxygen sensor is not only capable of measuring this parameter, but also indicates exactly how rich the mixture is. This helps to further optimize vehicle performance and allows the car's control unit to adjust the mixture more precisely. This translates into less consumption and therefore less pollution.
At FAE we have a COX7 catalog with 789 references, 47 of them AFR, with 16.5 million applications. Francisco Ramos, responsible for the R&D Department and the AFR project of FAE, comments: "We started this project around 2018 and we are very proud to have successfully completed it. We are the only manufacturer of this product in Europe, and together with the 789 references of Oxygen Sensors that we have in the COX7 catalogue, we have expanded the range of vehicles that we can reach".
For his part, Francisco Marro, president of the company, explains: "At FAE we are clear that less consumption equals less pollution, which is why we started developing Oxygen Sensors more than 20 years ago, and we will continue to add references to our catalogues. It is the way to contribute our grain of sand to maintain and respect the environment in the current paradigm."