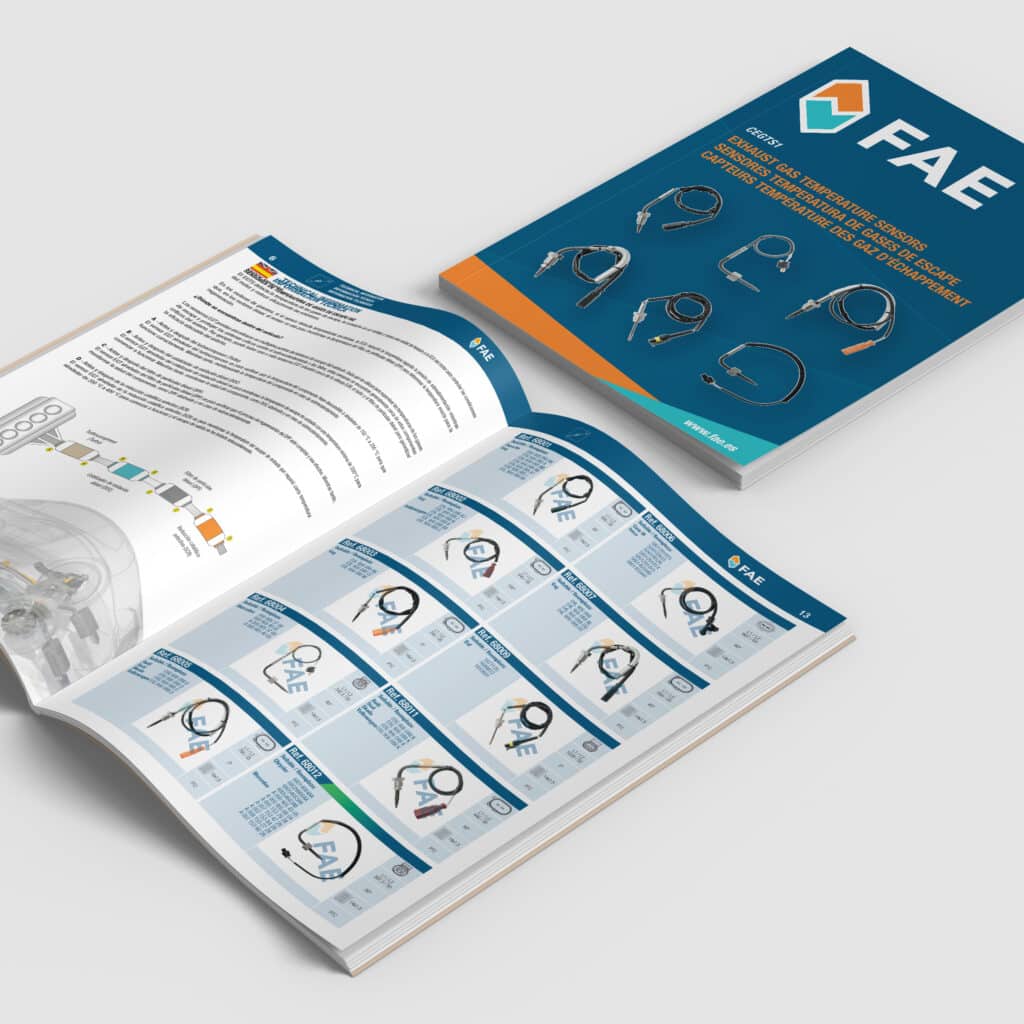 FAE presents its new catalog of Exhaust Gas Temperature Sensors (EGTS1), which includes more than 80 new references with more than 5,000 additional applications and a VIO of more than 37 million.
More than 5,000 applications
What is the FAE EGTS?
The EGTS detects exhaust gas temperature, converts it into a voltage, and sends that voltage signal to the engine control unit (ECU) to monitor engine conditions and effectively reduce emissions.
In petrol engines, if the sensor detects excessive temperatures, the ECU will reduce the temperature by lowering the boost pressure. In diesel engines, the sensor is used to monitor the temperature of the diesel particulate filter (DPF) to determine the exact temperature for regeneration.